Regional Economics and Asset Inventorying
Regional Economics and Asset Inventorying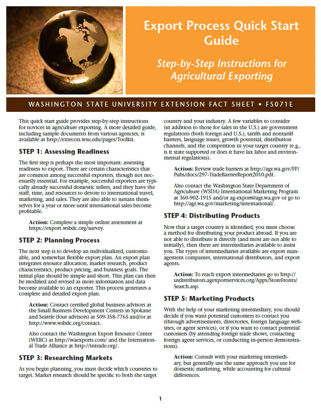 This quick start guide provides step-by-step instructions for novices in agriculture exporting. ...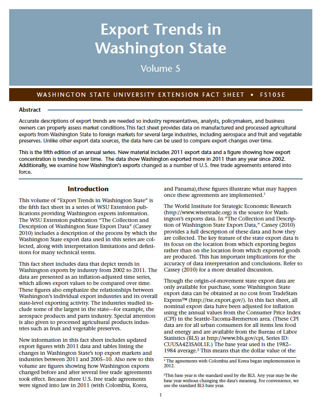 Accurate descriptions of export trends are needed so industry representatives, analysts, policymakers, and business owners can properly assess market conditions.This fact sheet provides data on manufa ...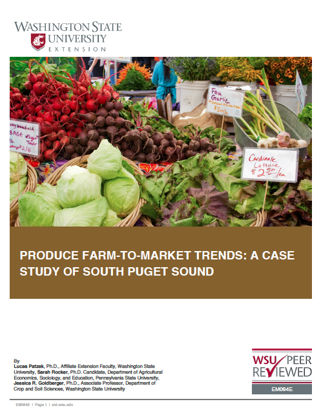 This study identifies and quantifies the opportunities for, and barriers to, increasing the availability of locally produced fruits and vegetables in the South Puget Sound region (Mason, Lewis, and T ...